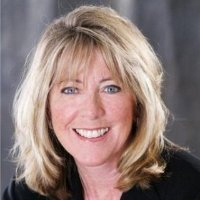 Hi. I'm Rebecca. Check Out My Newest Listing!
Thanks for stopping by! Since you're here, I'm assuming you're in the market to buy or sell a home and not just whittling away your free time perusing Realtor websites. And, since there are about a gazillion Realtors out there, I'm just going to cut to the chase and tell you the most important thing you should know about working with me: When clients choose me, they are choosing a relationship, not just an agent.
I know, I know… it sounds trite. (I promise I'm not moonlighting as a Hallmark greeting card writer.) Stay with me for a moment and let me try and explain how serious I am about that statement…
There are 25,000 realtors in the marketplace.
It's a really easy business to get into, yet realtors are dealing with people's biggest investments. There are a lot of Real Estate Agents out there who are not good at taking that investment seriously. Some got into this business simply because they like to show homes. Others are focused more on the number of transactions they can close each month than on whether their clients are getting into the home that's truly right for them. It's unfortunate.
I don't treat people like that. Since 2001, when I began building my business, I did it by building relationships. Rest assured that even when things get a bit chaotic (and they will!), nothing is going to slip through the cracks. I'm not looking to maximize my number of transactions per year – I am looking to a build long-term relationship with you. I want my clients to work with me every time they decide to sell or purchase a new home, and refer me with confidence to their friends and family.
Other things I think you should know about me:
My tagline says that integrity means everything, because to me it does.
I'll never stop learning or assume I know it all. I take a lot of continuing education courses and if I don't have an answer, I'll be honest and then go find out!
I'm a Member of the 2016 and 2017 SMDRA Diamond Circle Club!
I value customer service. I know, I know… everyone says that. When you work with me, you'll find out that it's actually true.
I am honored to have won the 5280 Five Star Professional Real Estate Agent Award 7 years running. This recognition is based solely upon customer satisfaction ratings for exceptional service and overall satisfaction.
Entex Information Service –  1981-2001 – 20 years! – Vice President of Sales
Information Technology Services for Fortune 500 Companies, including hardware, software sales, help desk implementation, infrastructure redesign and computer services. Procurement Optimization, Help Desk Installation, Process Management, Deployment Implementation, Sales, Marketing, Management, Mergers and Acquisition, Human Resource Planning, Contract Negotiation.
Specialties: Sales and Marketing, Process Management
Started at Business Land as a corporate account manager on-site at Bain Consulting Services. Trained with the Fortune 50 accounts for business development, process design, management, marketing and customer service.  Top Apple sales representative in the country for the Insurance Industry.  Promoted to Sales Manager, Director of Corporate Accounts, General Manager and ultimately Vice President of Sales.  Directly responsible for the P&L of $100,000 in gross revenue and 5% EBITDA with 350 employees in 8 states.
Historic Denver Certification – Understanding & Selling Denver's Historic Homes & Neighborhoods. Historic Denver, Inc. protects the historic neighborhoods that make Denver unique. In the 1970s Denver's historic structures faced demolition in epic numbers. Historic Denver, Inc. helped save one of our city's most celebrated historic homes – that of "unsinkable" Molly Brown. Since then Historic Denver has been the leading voice for preservation through Advocacy, Education, and Technical Assistance. Historic Denver, Inc….
When clients choose me, they are choosing a relationship, not just an agent. If that sounds like the kind of Realtor you want to work with, we should talk. Pick up the phone, and tell me what I can do for you.
~Rebecca
303-929-3555